Read what some of Inspector Paul's customers have to say about his inspection services.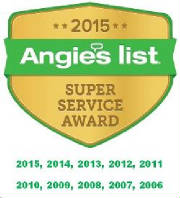 I wouldn't buy a house without you - Bob & Sheri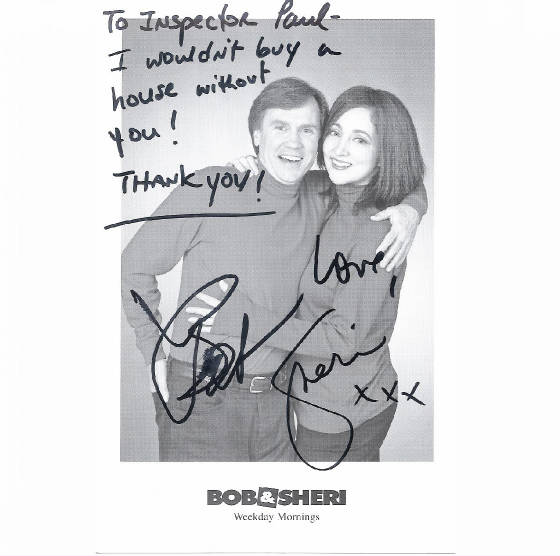 Brian Vickers-Hendrick Motorsports-Nascar Driver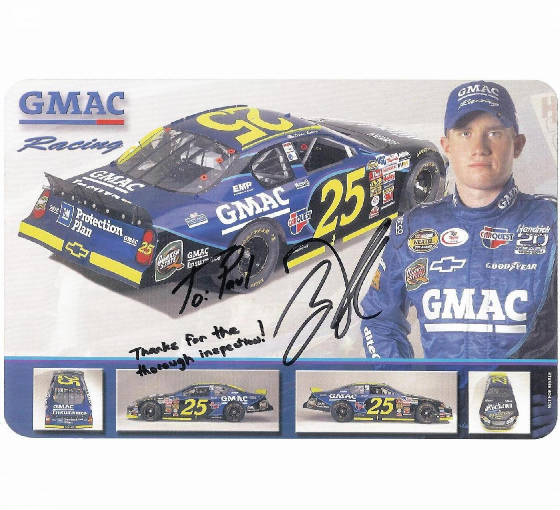 To Paul-Thanks for the thorough Inspection- Brian Vickers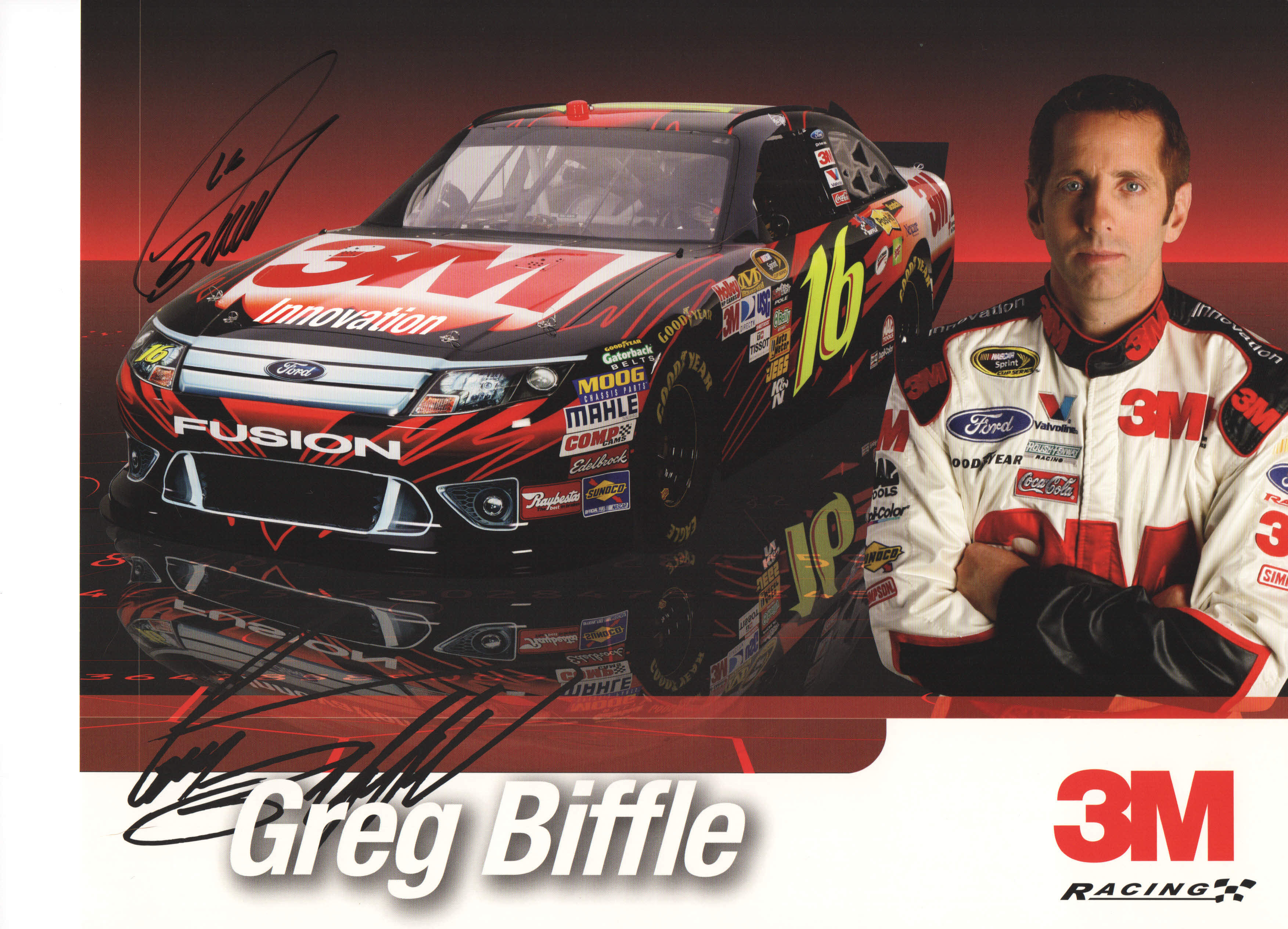 Greg Biffle
No one crawls a house like my daddy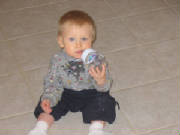 Inspector Spencer
"I used Inspector Paul for a new home inspection.

He was beyond amazing.

Suffice it to say that I have bought and sold many homes but I have never had an inspection report that was this thorough.

It was just amazing.

He helped find an engineer to look at some specific items.

Because of his report and his work he basically saved me something in excess of $420,000 because I wound up not buying this home, which was based on what I learned from him.

This home needed much structural work.

He was incredibly thorough and incredibly detailed.

He was a lovely guy to work with and really, really knows his stuff.

I cannot tell you how impressed I was with him.

I would recommend him to anyone because he was very responsive and came when he said he was going to come.

He was so thorough and I cannot recommend him high enough.

He was wonderful.

He was a little on the high side but you really get what you pay for."-Dian Sheer-Fort Mill, SC
"Paul saved my family from buying a house with a lot of problems.

He found numerous issues that were just not visible without experience.

His work was fantastic.

We have actually used him again since to review other houses we have considered buying.

He knows EVERYTHING - and he really works for you.

I couldn't believe how through he was.

Be prepared - he really checks every nook and cranny - it isn't a quick process." –Frank Bishop-Fort Mill, SC
"Inspector Paul provided inspection services related to the purchase of home that we are considering (not new construction). In addition to the inspection of the home, we also requested inspection of the irrigation system and a Radon test. The experience with Inspector Paul was great. I've never met a more thorough individual and it was immediately clear that he had our best interests in mind. Paul is very clear as to what he can and cannot do during an inspection. Paul can't see through walls. I can't either so I can't hold it against him. What he can do, and what he did, is explore every nook of the house. From the depths of the crawl space to the dark attic, Paul let no area of the house go unchecked. He is very knowledgeable and it is obvious that he knows what he is doing. He moves at a thoughtful pace and never once seemed as if he was rushing. In fact, he didn't complete his inspection until almost 7:00pm on a Friday night but he stayed to answer all of my questions. After the inspection, I had no doubt that I had made the right choice by working with Paul. No inspector can ever find every possible issue, but I can't imagine finding anyone to do a better job than Paul." Joe Millo- Tega Cay, SC
"We asked Inspector Paul to inspect our property after we had a major renovation and our contractor did not finish the job or finalize the permits. He thoroughly inspected our home and gave us a detailed report via email, which we took to our lawyer and contractor. We are still working through the list with our contractor, and it's because of Paul King that we are achieving satisfaction..." Teresa Meanor - Charlotte, NC
"He provided a thorough home inspection on a 2 year old residential property...spent approximately 3 hours at the house, covered interior and exterior, as well as the basement and attic. He was able to document several issues that the builder did not complete more than 2 years ago. We had a home inspection performed on the same home just before we bought it, by another inspector who did not find any of the major items Paul King found. The more serious issues included a gas leak, multiple structural items, masonry issues, and issues with various windows. The items he found saved my wife and I thousands of dollars as the builder's warranty had to cover. Highly recommend him.." Daniel Tuffy Fort Mill, SC
"..working through most of the day. Despite the fact that the home was less than a year old, he found a number of issues, including the house not being properly fastened to the foundation. We received about a 30 page inspection report within days of his appointment which included color digital pictures and arrows pointing out specific issues. Paul was also able to email/call us when we had specific questions regarding the report and later when the builder was arguing over points, he was able to site the code for us..." Charles Salter - Weddington, NC
"Paul spent several hours on this inspection. I was free to follow him around and ask as many questions as I wished. He was extremely thorough and meticulous, recording observations as he worked...He spent a long time in the crawl space, identifying structural problems and satisfying himself that other things he had noticed earlier were not the result of structural problems..." Ann Duffell -Lancaster, SC
"Hi Paul, I've had it on my mind to email you for the last few weeks, but, just getting around to it. I just wanted to thank you for such a thorough and insightful report. You probably guessed that I had more than a little reservation when the Kalsi's selected you as their inspector. And, seeing the phrase "deal killer" somewhere on your website didn't help! But, to sum it up, I'm a now a complete fan of Inspector Paul! You meticulously examined the house, devoted a lot of time, and provided a detailed report with meaningful information. I'm betting that all those realtors who peg you as a "deal killer" would be the first ones to call you when buying their own home! If I ever line up some new buyers, you will be highly recommended!! Thanks, Wayne Ewart Park Avenue Properties www.WayneSellsCharlotte.com "
"Paul did a bang-up job... We had a report from an inspector the selling agent had hired, but Paul found a lot of things that weren't mentioned on the other list. I hope whoever wants to buy our old house doesn't hire Paul to do an inspection!" Mike McLoughlin - Harrisburg, NC
"..I attended the inspection (recommended) and was surprised it took three+ hours, however that time was well spent and I was thankful for Paul doing such a good job. As said, Paul was extremely thorough and excellent at explaining potential issues to a home construction newbie. By the time I received the report, I felt like I fully understood all issues, including consequences if left unattended. Paul demonstrated more than once that he is current on emerging issues with construction techniques and products. The report was easy to read, understand, and full of supporting detail and links to additional documentation. Well worth the price..." Mike Meyer -Fort Mill, SC
"Mr. King arrived at the property on time and was still there after I left with the building manager 4 hours later...He found things that needed attention I surely would not have though of. It was money well spent and the 32 page report was very helpful and got the builders attention. The builder insisted Paul was wrong about the electrical connections to the stove and microwave being installed wrong and hazardous, but when the microwave blew up two weeks after moving in the builder finally agreed with Paul..." Gerald Bagnall - Fort Mill, SC
"I hired Inspector Paul to inspect my new home...I can't say enough good things about Paul and the job he did for me. I asked Paul to do the inspection because of the compelling case he made on his website, inspectorpaul.com. What I received blew away my expectations. Paul found numerous items in our new construction home that could have been far more problematic had they gone unnoticed. He identified a structural problem in one of the trusses in the attic, a malfunctioning water indicator in the drip pan of the air exchanger, and numerous difficult to spot problems with the exterior of our home. He also identified an improperly located carbon monoxide detector. Paul took the time to explain every one of these items, as well as the repercussions if left unresolved. Once his inspection was complete, we received an UNBELIEVABLY thorough report -- this thing contained pictures with arrows! I found out that my builder had actually solicited Paul to come work for them at one point. GREAT JOB PAUL!! THANKS!"" -Richard Krouse - Fort Mill, SC
"..A VERY PROFESSIONAL AND THOROUGH INSPECTION. HE WAS FAMILIAR WITH BUILDING CODES AND REQUIREMENTS. HE WAS KNOWLEDGEABLE AND PERSONABLE AND INTERFACED WITH BOTH US AS HOMEOWNERS AND THE CONTRACTOR WITH TACT. HE WAS THOROUGH AND INVOLVED IN HIS WORK. HIS FINAL REPORT WAS EXCELLENT WITH BOTH PICTURES AND DESCRIPTIONS. THE REPORT WAS BOTH COMPLETE AND ON TIME. HE CALLED US THE EVENING THE INSPECTION WAS COMPLETED TO ASK IF WE HAD ANY ADDITIONAL QUESTIONS. WE ALSO CALLED HIM THE FOLLOWING DAY WITH A QUESTION THAT WOULD ENABLE US TO BETTER UNDERSTAND A GROUNDING SITUATION SO THAT WE COULD ENSURE THE BUILDER CONFORMED TO CODE. HE WAS EASY TO CONTACT AND VERY RESPONSIVE TO OUR QUESTION..." Jill John- Sun City, SC
"..I used to be a realtor in Ann Arbor MI and am familiar with the trade and people that gravitate to it. Paul King (Inspector Paul) exhibited a level of knowledge and familiarity with local code that far exceeds my many prior experiences. The reports were comprehensive and thorough. Sellers were impressed as well telling me they will use him on their next purchase. On a scale of 1 to 10 he is an 11. Could not recommend him more highly.." Frank Reitz - Indian Trail, NC
"...Paul did a great job inspecting the home. He took his time and was extremely thorough, explaining things and answering my questions as we went through the house. The day was rainy, but Paul did not rush his exterior inspection at all. Paul was punctual, courteous, very knowledgeable, and professional. His report was thorough, timely, and accessible online - a big plus, as I travel out-of-state quite a bit for work. We highly recommend his services to anyone buying a home..." Brian Benson - Huntersville, NC
"...PROVIDED THE BEST, MOST DETAILED AND USEFUL HOME INSPECTION I HAVE EVER SEEN. PROVIDED PHOTOS WITH DETAILED DESCRIPTIONS OF EVERY ASPECT OF THE HOME. INSPECTOR WAS ON TIME, TOOK GREAT CARE TO EXPLAIN EVERY ASPECT OF THE INSPECTION TO US, AND PROVIDED THE REPORT QUICKLY AND EFFICIENTLY. AFTER SHOWING THE REPORT TO OTHERS, I RECEIVED POSITIVE COMMENTS FROM ALL OF THEM ABOUT THE QUALITY OF THE REPORT COMPARED TO ONES THEY HAD PREVIOUSLY SEEN..." Mark Thomas - Charlotte, NC
"In all my years of being a Realtor/Broker, the only person I've ever recommend to speak at our sales meeting is Inspector Paul. Paul is one of the best home inspectors I've ever worked with. I even hired Inspector Paul to do the inspection on the last home I purchased." – Willie Acker – Peoples Choice Realtors - Realtor / Broker
"Inspector Paul is the best" - Gary Metcalfe-Keller Williams Realty.
"Inspector Paul is the most thorough home inspector. He does not miss anything. Other realtors ask me where did you find him. I hired Inspector Paul to inspect the home I purchaed." - John Sylvia - Keller Williams Realty.
"Inspector Paul is one of the most knowledgable toxic mold inspectors I've ever worked with. He provides great reports, too." - Mike Davis - Willow Environmental
"Thank you for your very extensive inspection and report of our home, swimming pool, and jacuzzi. Your pool and spa inspection saved us over $ 3,000.00 in repairs by itself" - Donna & Mike Gillin - Charlotte, NC
"Inspector Paul's attention to detail ensures me that the clients I refer to him will get the highest quality home inspection period" "I hired Inspector Paul to inspect the new home I had built."- Joan Chamblin - Realtor/Broker.
"My buyers and I love the internet exposure we get from utilizing Inspector Paul's pre inspected homes for sale program" - Fonda Dotson - Prudential Carolinas Realty
"My Realtor told me I didn't need to have my home inspected because it was new. I decided to anyways and Paul found the roof was leaking in 3 different areas and the vent pipes to the water heater closet were filled with insulation (a fire hazard). I'm glad I hired Inspector Paul" - Bob McDonald-Charlotte, NC
"Paul's professionalism, thoroughness, and ability to provide a detailed, picture-filled, easy to read inspection report immediately following the inspection makes Inspector Paul the Premier Home Inspector in the Greater Charlotte Area" - Glen Lamp - York, SC
"I've bought a lot of homes over the years and I've never had an inspector that comes close to the quality work Paul provides" - Alex Stamatovich - Charlotte, NC
"Now I know why my Bank of America Mortgage rep recommended Inspector Paul." - Marie Gunther - Concord, NC
"Thank you!! We'll definitely call if we have questions. So psyched at how thorough this report is. Thanks again!" - Eleanor Lowrance - Charlotte, NC
"After watching Inspector Paul inspect my listing, there was no doubt that I needed to call Inspector Paul to inspect the home I was buying."- Nicole Novak-Owner/Broker - CityScape Realty.
"You did a really great job on the inspection. My wife and I were just talking tonight about how we probably have our work cut out for us trying to get them to fix it all...especially the A/C unit damage and the granite counter in the kitchen. But we will do our best. We would definitely like if you would do a reinspection for us before we move in just to check to see if the changes they made were dont properly." - David Pagliuca - Huntersville, NC
" I do want to thank you for all of the hard work you did for us on the house...Thanks again for all of your help. Lori and I appreciate you being there for us. - Donna O'Neal - Rock Hill, SC
Thank you for time, I was very pleased with the way the inspection went. I reveiwed the report and if I have any questions, I will give you a call or send you an e-mail. Great job Thanks, Lilly Dorso - Charlotte
"Thanks for the great job" - Andrew Jackson - Rinehart Realty-Rock Hill, SC
"Thanks for the good job" - Vickie Kennedy - Rock Hill, SC
"Tnx for the report....I have been looking over it ....good work...Also thank you for your honesty. It's hard to find now days as you know." ED & Tonya Helms - Monroe, NC
"You did an outstanding Job on this report. You are very organized and very effective, and your final product is superior to others that I have seen." - Rick Prudnick - Waxhaw, NC
"The report is awesome! You descriptively captured the items of concern with thoroughness and completeness...You can definitely count on referrals from us. You are awesome." - Howard Bush - Charlotte, NC
"Thank very much! I appreciate your business and professional expertise. This report lets me know that I'm purchasing a property that will be in excellent condition. You are welcome in my new home anytime Paul."God Bless, Michael Dobson - Rock Hill, SC
"Thanks again for the Great job you did... your great detailed report help us avoid a lot of issues...you certantly will receive our highest accolades and reccomendations to our friends and colleagues" - Mark and Jill Thomas - Charlotte, NC
"Thank you for an excellent report. It's well documented, especially with the photographs. I'll certainly use you again whether I build or buy another house, and will recommend you to anyone needing a home inspection in the area."- Tom O'Malley - Cornelius, NC
"Paul, The confidence is deserved. I do not believe I have ever observed an inspection this thorough or a report this comprehensive. I am delighted you performed this service." - Brad Goedken - Charlotte, NC
"Your report is excellent! The level of detail far exceeded my expectations. I appreciate your assistance..." - Synthetic Stucco & Home Inspection - Clarissa Felts-Mooresville, NC
"Paul King was looking for trouble...That's what home inspectors do and Paul is one of the best." - Jeff Sonier - WCNC News Investigative Reporter Charlotte, NC
"Thanks Paul for the thorough inspection. It is a very useful tool. If there is a need for your services, I will certainly recommend you." - Ray Sheedy - Professional Licensed Architect - RLS Design - Charlotte, NC
"Thanks, Paul you do an outstanding job." Bill McCarty - Prudential Carolinas Realty.
"Thank you so much for the thorough inspection of the house we are contracted to buy. We will now be able to make a much more knowledgable decision about this purchase." I look forward to working with you in the future. If you could please forward some of your business cards, good inspectors should be kept busy". Roger & Marey Coffey - Matthews, NC
"You are the best thank you." - Ronn Broadway Charlotte, NC
"I wanted to say thank you very much for the thorough and exceptional report you've done for us. I've already passed on your info and will continue to do so as I hear of people in need of an inspector..." - Christian Aviles - Charlotte, NC
"Thanks for such a thorough inspection. " - Mark Zuboff - Charlotte
"dear Mr. King, thank you for the fantastic report, you were so complete!!! you have helped alot!" Shelley McElhanon - Charlotte, NC
"thank you for doing such a thorough inspection. I appreciate your good work," Jessica Peach - Matthews, NC
"Thanks for the inspection report and the dilligent inspection." - Kevin Shulman
"...Your report was the most thorough one we have ever had done. Seeing the pictures along with the problem areas really help..." Fran Schwartz - Synthetic Stucco / EIFS Homeowner Charlotte, NC
"...We are impressed by your thoroughness and attention to detail. It was a pleasure doing business with you." - Vicki & Larry Fuller
" Thanks for the thorough report..."- Sri Sriniwass - Huntersville, NC
"Excellent job, excellent report...Thank You." - Martin & Nancy Dickinson - Rock Hill, SC
"As always Paul, a pleasure doing business with you again!" - Todd Bluemke - Exit Access Realty - Charlotte, NC
"...I wouldn't let let anyone other than Paul inspect my house..." Clarissa Felts - Mooresville, NC
"As usual, excellent job...
Thanks" -
Jeff Fearn - Harrisburg, NC
"Great job, Paul. Thanks!" - Brian Benson - Charlotte, NC
"Paul, good job...we'll be calling you again...Thanks--and once again, we're impressed with your work. You probably saved our bacon on this one." -Mary Nash-Cornelius, NC
"Thank you Paul." - Mani Chandra - Matthews, NC
"Thanks" - Lisa & Mark Whetstone - Charlotte, NC
"Thank you for all your help!...Kim & Dustin Manning - Rock Hill. SC
"Wow! This was incredibly professional and thorough. We are very happy with how detail oriented your work is! Be sure to use us as a reference. Thank you for the quick turnaround, too!" - Lolita & Jim Newcombe-Wesley Chapel, NC
"We originally hired an inspection company that claimed to be the best and talked of horror stories they hear every day about other home inspectors. Their inspector completed the inspection of a 13 year old, 6,000 sq ft home with stucco veneer, and swimming pool in less than 3 hours. We received a 30 page report that repeatedly stated "appears serviceable" and had dozens of pictures of the inspector's finger pointing to cabinet hinges with loose screws. We knew the report was seriously lacking. We hired Inspector Paul to inspect the home, stucco, and pool the following week. Paul spent almost 3 hours inspecting the pool and 5 plus hours inspecting the home. Paul found water intrusion issues in the crawlspace, wood piers in the crawlspace, cut joists and girders, negative grading, wood rot at the eaves, a birds nest inside the chimney, the master bath shower leaked into the main floor, a disconnected flue at the water heater, numerous gas leaks, several electrical issues, the crawlspace furnace resting on the ground in the crawl, disconnected duct work, the list the self proclaimed best inspection company missed went on and on. Work has transferred us every 2-3 years over the last 25 years and we can honestly say Inspector Paul is the best home inspector we have ever seen. Thank you, Paul for saving us thousands." - Ron & Susan K – Charlotte, NC
" Hey Paul, I recieved the report. VERY! VERY ! nice job.Thank You John" - John Canizzo - Waxhaw, NC
"Paul, Thank you for your inspection. This is by far the most thorough inspection report I have ever seen. I work for a real estate agent at Coldwell Banker and I will definitely recommend you to our clients. This is the best investment Wes made as far as this house is concerned. Although he will not be purchasing it, I strongly recommended that he do this and am so glad he did. There is no way under the sun that I would ever buy a property without a home inspection and it is what I tell our buyers and I also recommend to sellers to go ahead and get a pre-sell inspection so they have no surprises once they have accepted an offer...You will be the one we recommend from here on out. Could you please send me some of your buisness cards to ... Rock Hill SC 29730. Thanks again!" Kay Baker-Rock Hill, SC
"Hey, Paul; Thanks for the thoroughness of the report for my mom and dad- it looks fantastic..." J Kristen Haynes - Owner-Broker-in-Charge - Realtor - Realty Pros - Pineville, NC
"Once again, Paul, my parents and I thank you for your excellent and thorough report. I am so looking forward to working with you on future clients!!! Thank you!!!" J Kristen Haynes - Owner - Realty Pros - Pineville, NC
"Thank you Paul!! This proves why I have the utmost respect and admiration for you and continue to use your services personally and for my clients (plus you're a nice guy...what can I say!!!) Thanks again Paul," - Todd Bluemke - Exit Realty - Charlotte, NC
"Hi, Paul, Thanks a lot for your help! Because of your quality inspection, the seller has agreed to give me a $1000 credit at closing, which was unexpected. Thank you for saving me $1000 and making me feel extremely good about myself for the ability of picking up the right person...Thanks again! I definitely will recommend you to my friends or anybody I know who is going to buy a house." - Zhengzheng Hu - Charlotte, NC
"Thank you very much for the Inspection Report. It is just what we needed and well worth the money we spent. Thank you again." - Geraldine Powell - Baxter / Fort Mill,SC
"Thank you Paul for your detailed work." - Scottie Canipe
"I got your inspection report. It was VERY thorough! Many thanks." Beth Wicander - Baxter / Fort Mill, SC
"Thank you for inspecting our home, and for giving us the additional information that we needed to request the repairs for our 1 year walk through. There were a few things that you found that we wouldn't have known to look for. These will be included on our repairs list to the builder. Thanks again" - Steven and Debbie Hatfield - Rock Hill, SC
"Hi Mr. King,
Thank you SO much for your FAST turnaround on this! I was highly impressed with your professionalism and knowledge when we met yesterday! Feel free to put us down as a "customer" reference if you ever need to. We were highly impressed with your work!
Take care!
Thank you,"
Anna Jensen - Tega Cay, SC
"Paul,Thank you very much for doing our inspection. The inspection was great and and full of detials that we can use to get the needed repairs done by the builder. I will let you know when the house is finish and ready for final inspection. Thank you again." - Victor Pinott - Concord, NC
"Paul, Wanted to thank you for your help with the inspection. It was the best money I spent in the home purchase process. Our project manager was quite surprised you found as many issues as you did and commented that you were the most thorough inspector he had ever seen. Also, I've already mentioned your name to a couple of friends that are building homes and I've given away your business card. If you want to send me 10 or 12 more, I'd be happy to give them out to people who are in the process of buying a home. Thanks again," - Dave Ruesch - Charlotte, NC
"...I'm not sure if the bar has been raised or if you set the standard, but thanks for your great inspection. On a scale of 1 to 10 you are an 11." - Frank Reitz - Indian Trail, NC -In Law of Carl Leonard - ReMax
"Thanks so much ... You have been a pleasure to work with and I will refer you to any and all that come my way! - Thanks again," Terry Sullivan - Mooresville, NC
"I just wanted to thank you for taking the time in helping me with my first home purchase. I am sorry I did not have the pleasure of meeting you, but when my sister puts as much faith in someone as she does in you, I know I am in good hands.
Warmest Regards,"
Brian Robertson - Charlotte
"We are happy with your report. Thanks for getting it out to us so quickly! David & Brian (the builders) were very impressed with your thoroughness and promised to follow-up on the items you addressed in your report. We will definitely recommend you to our friends. Angela & John Gordon - Charlotte, NC
"
Paul is amazing! He is detailed and thorough, personable and kind. Really he paid for himself because I believe he found important things that other inspectors may never have found (like a gas leak from the water heater!) He is a wonderful advocate for his clients and I feel fortunate I chose him during the home buying process." -Sarah Coats - Charlotte, NC - Posted on Google
"
Very good. The entire process was excellent. Evelyn Stapleton - Waxhaw, NC -Posted on Google
"Paul: Thanks much. You did a great job for us and we would gladly refer everyone we know to go to you for sound, professional inspections. Don't forget, we may well need your services ourselves in the future. Have a great day, Bill Cardine" - Charlotte, NC
"Thank you good job..." - Alford Moore - Rock Hill, SC
"
Pleasure as usual working with Inspector Paul." posted on Google by Todd Bluemke - Charlotte, NC
"
Very professional, courteous and timely. Quality Report with great suggestions." posted on Google by Thomas Permenter - Charlotte, NC
"Hi Paul, Thanks again for a job well done..." Lori Roy - Waxhaw, NC
" If your buying a home, Paul King is your best friend" - Jamie Boll -WBTV News Reporter - Charlotte, NC
"Paul is extremly through in his inspections. You won't be dissapointed. I used him even for my personal homes." Year first hired: 2003 (hired more than once) Top Qualities: Great Results, Expert, High Integrity" posted on LinkedIn by Donna Forrest Johnston - Broker/REALTOR - Re/Max - Charlotte, NC
"Paul, you were great. we enjoyed doing business with you. a true professional..." Sincerely," Kimberly and Anthony Green - Mint Hill, NC
"Hi Paul,
Thanks again for your insight and patients
when you inspected my
future
home yesterday.
You
'
re the
first inspector
I met that actually encourages the client to attend the inspection. I
would certainly recommend you to anyone who asks." - Chris & Michelle May - Huntersville, NC
"Thanks Paul. I read the report and appreciate it very much...Thank you so much. You do a very professional job." - Larrry Nageotte - Mooresville, NC
"Thank you for such a thorough inspection of the property and willingness to explain ramifications of findings while you were onsite conducting the inspection...Again, thank you for such a thorough a review. I will definitely recommend you to others. Have a great day!" - Leslie Johnson - Planning & Evaluation Director - Mecklenburg County Manager's Office
"Thank you - best money we've spent on the house so far! : ) We do appreciate your time and attention to detail - so glad to have your eyes on several important areas that we would not have been able to catch (support truss, and crawlspace, etc)..." Jennifer and Sean Flynn-Fort Mill, SC / Baxter
"Thank you for all of your help. You were such a pleasure to work with in all aspects. Your ability to talk through a situation, make it realistic and provide constructive advice helped us through a bumpy deal. Please know how much we appreciate what you did for us..." Alison & James Pulito - Charlotte, NC
Posted on Linkedin.com by Chrystal Kaysen "When I bought my home in Charlotte Inspector Paul did my home inspection. The market was booming and we had a very tight deadline to get it done in order to not lose the contract. Paul came through providing a very detailed and informative survey. He asked if I had any questions and made sure I understood the inspection results. He was thorough, professional and friendly. I would highly recommend Paul to anyone!" Top qualities: Personable, Expert, High Integrity hired Paul as a home inspection in 2,005
Posted on linkedin.com by John Sylvia - Keller Williams Realty "Paul is exceptionally detailed and focused while inspecting property. He has always done an excellent job for my clients." Top qualities: Great Results, Expert, High Integrity
Posted on linkedin.com by Donna Forest Johnston - ReMax "Paul is a very through home inspector. He is very reliable and dependable. He always has the time to discuss the reports to you. Paul is certified to inspect pools (but warn him to bring his diving gear,) mold, and other things. I have always had great experiences with Paul. I have even used him for my personal home."Top qualities: Great Results, Expert, High Integrity
"Great report ,very thorough!...Thanks" Wayland Cato - Charlotte, NC
"Thank you very much for this report. Excellent! I would give you an excellent reference anytime." Joe Dobbs - Rock Hill, SC
"Paul, Thank you once again! It is so nice to have the peace of mind of knowing we have the best of the best looking out for us. You saved us from a money pit last time (you were the one wonderful thing we got out of that mess!) and this time we will buy a house with the confidence that it is the right, safe, secure, and well constructed one for our family. I cannot believe how fast you got this report to us! Amazing, Paul, you are truly amazing! Best wishes and thank you once again", Sarah & Wesley Coats - Charlotte, NC
"Hi Paul, Thanks for the great report!" Wendy Spitz - Fort Mill, SC
"Paul: Thank you for a great inspection." Sally Brown Re/Max Charlotte, NC
"...Thanks again - this has been quite a process and your expertise has been a huge help to me." Sincerely, Adam Levy Charlotte, NC
your professional opinion is very important to us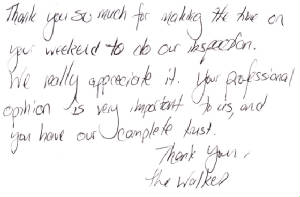 Barton & Robina Walker-Charlotte
Woody Fox-Charlotte, NC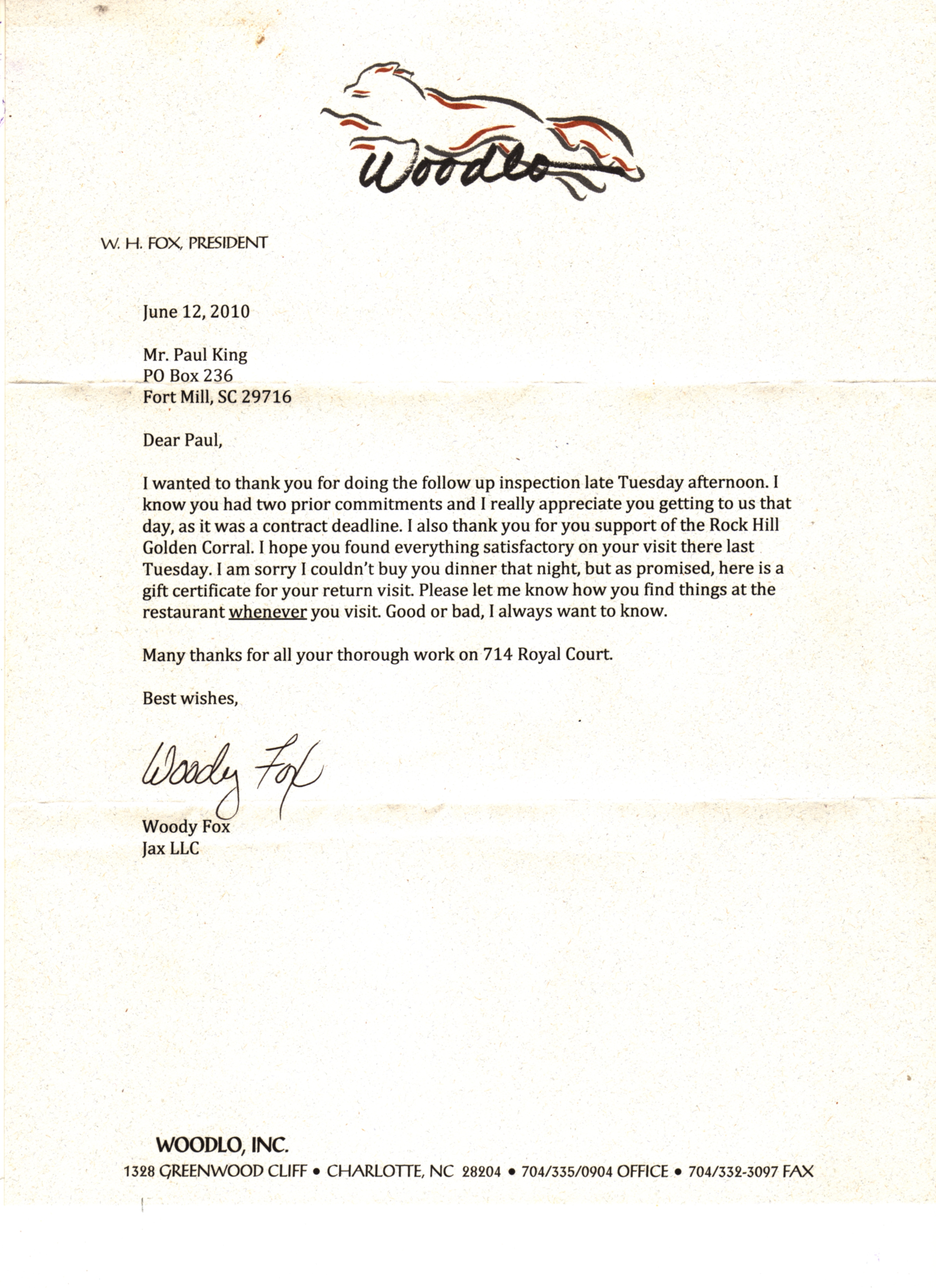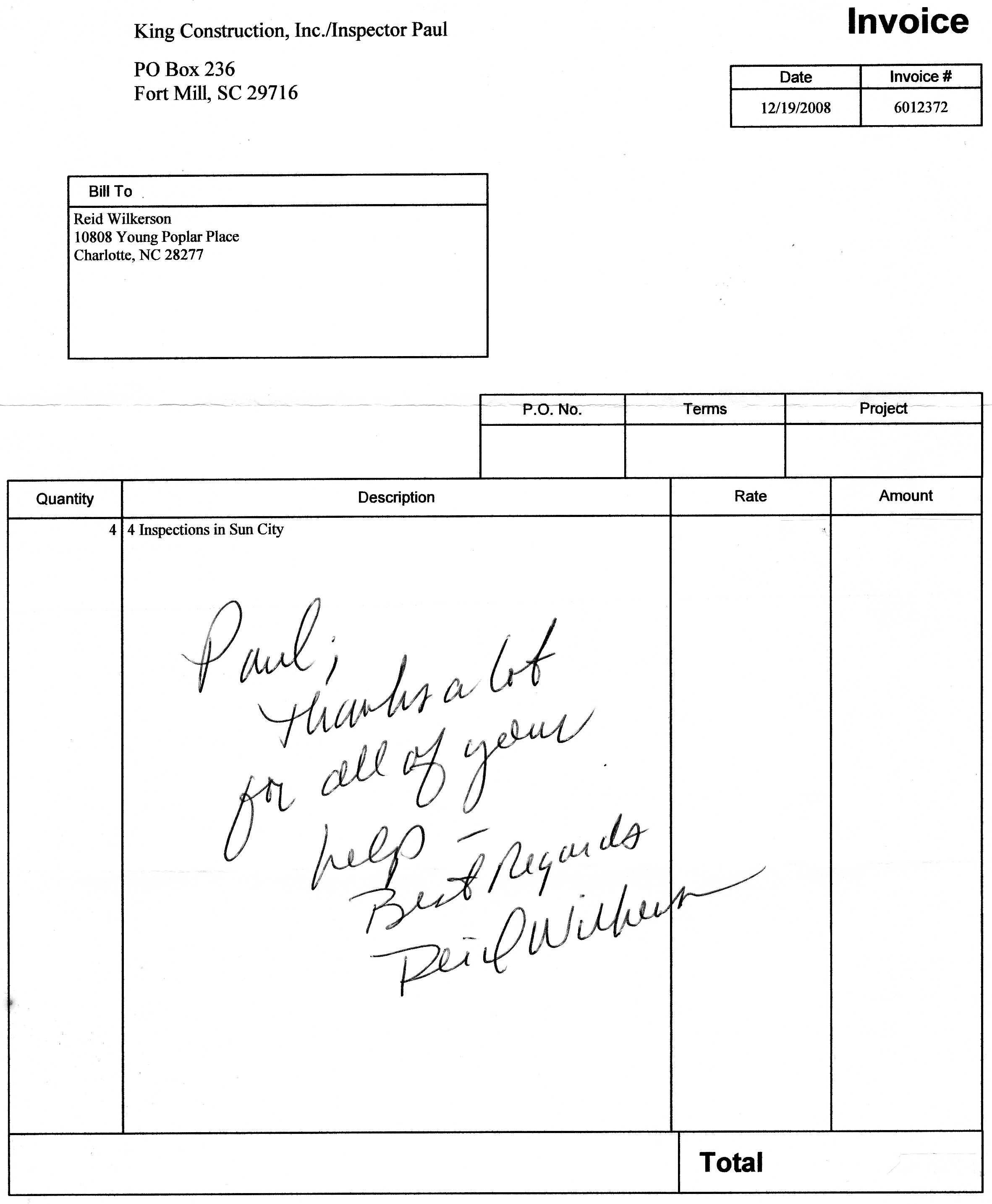 Reid Wilkerson-President McClancy Seasoning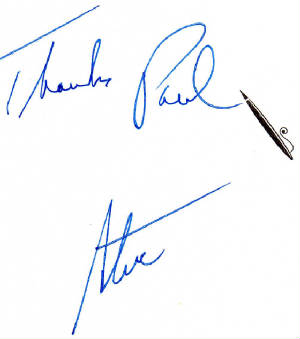 Steve Brown-Builder
Harold L Mize-Thank You Letter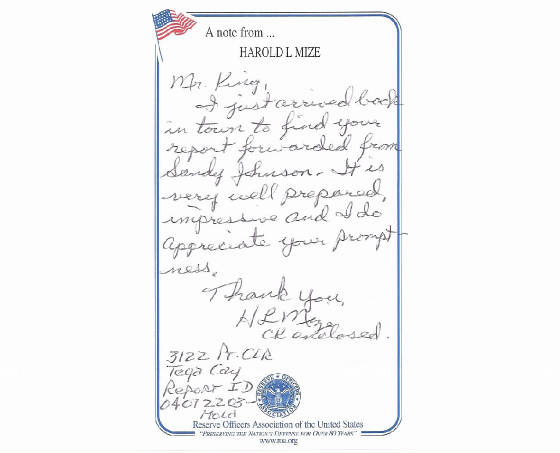 Harold L Mize-Thank You Letter
Mary Hood Keller Williams Realty-Charlotte, NC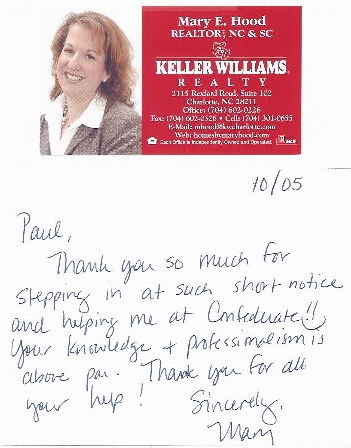 Gary Metcalfe & Debby Henighen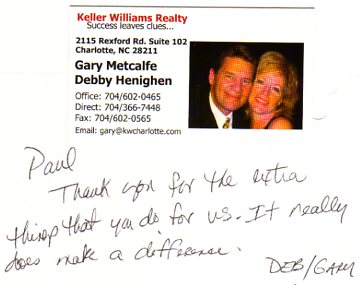 Letter from Marsha Gillis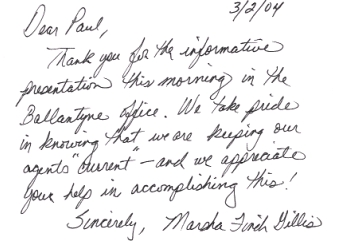 Prudential Carolinas Realty
Letter from Kevin Geyer-Realtor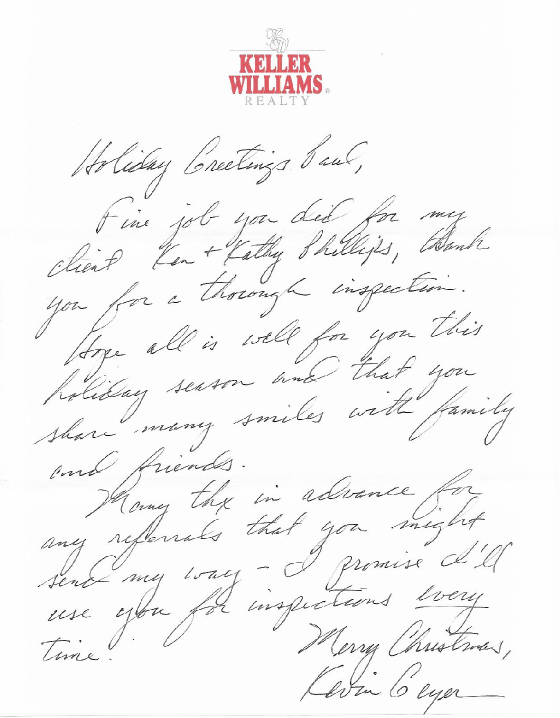 Keller Williams-Charlotte, NC



Call: Paul King
704-467-7328 (INSPECT)
1820 Sunnyside Ave. Charlotte, NC 28204
& 201 Tom Hall St. #236 Fort Mill, SC 29715
704-307-2537-Fax
Professional, detailed, thorough home inspections in Charlotte, Pineville, Matthews, Mint Hill, Weddington, Huntersville, Lake Norman, Waxhaw, Monroe, and Marvin, North Carolina as well as Rock Hill, Fort Mill, Tega Cay, Lake Wylie, Indian Land, York, Clover, and Lancaster, South Carolina.