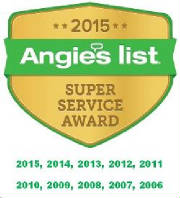 The bitterness of poor quality remains long after the sweetness of low price is forgotten.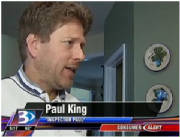 Charlotte Expert Inspector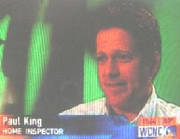 If you are comparing our rates against other inspectors rates be sure and compare our inspections/reports against other inspectors. You can view our inspection report and another inspectors report of the same home at
www.inspectorpaul.com/sampleinspectionreport.html
Saving a few dollars on a home inspection can cost you thousands later.
The price of a home inspection is an important consideration.

Other important considerations should be:
Do they perform all of the inspections themselves or are they

a m

ulti inspector firm (that is likely to send out a beginner)

I do all inspections by myself.

Years of experience as an inspector

25+ total, including 14+ in the

Carolinas

.

Number of inspections performed by the inspector you are getting

5,000+ since 2003.

Construction background

Dating back to the mid 1980's.

Client focused.

See my testimonial page.
I offer competitive rates for my services.

Actual rates can vary due to client desires, the total square feet of the home, and the level of detail or thoroughness desired, and specialized or optional inspections.
Structural/Mechanical inspections:
For clients wanting a complete, professional, structural/mechanical inspection that goes well beyond the state standards of practice and truly searches for every defect with the home we would love the opportunity to be of service to you. (Our preferred inspection)
For clients looking for a quick, simple, structural/mechanical inspection that just meets the state standards of practice we can accommodate your needs as well.
Additional Inspection
Service
s:
Mold Inspections:
If you are concerned about mold and/or indoor air quality I am one of a few local inspectors that is an AIAQC Certified Indoor Environmentalist; I have performed hundreds of mold inspections and remediations.

I offer discounts on mold and IAQ tests when they are performed during the same trip as the home inspection.
Radon Testing:
If you are concerned about radon I am one of a very few local inspectors that is NEHA Certified and uses a Continuous Radon Monitor.

This monitor makes it basically impossible for anyone to try and cheat the radon test and doers not require re testing if the results are elevated.
Stucco Inspections:
If you are buying a house with either hard coat or synthetic stucco, be aware that almost all local home inspectors do not inspect stucco and will not tell you that until you get their report.

This unfortunately leaves you to accept the stucco "as is" or very little time to find a stucco inspector typically at an inflated stucco inspection fee.
Pool Inspections:
If the house you are buying has an in-ground swimming pool we can inspect the condition of the pool and equipment including diving the pool and searching for leaks (conditions permitting).
Permit Searches:
Have there been any renovations, additions, or improvements made on the home you are buying?

Was the home "flipped"?

Are you concerned about the quality and professionalism of the repairs?

In many instances we can perform a permit search for you to uncover if required permits were obtained, code inspections performed, was the work passed, and who did the work.

Call: Paul King

704-467-7328 (INSPECT)

1820 Sunnyside Ave. Charlotte, NC 28204

& 201 Tom Hall St. #236 Fort Mill, SC 29715

704-307-2537-Fax

Professional, detailed, thorough home inspections in Charlotte, Pineville, Matthews, Mint Hill, Weddington, Huntersville, Lake Norman, Waxhaw, Monroe, and Marvin, North Carolina as well as Rock Hill, Fort Mill, Tega Cay, Lake Wylie, Indian Land, York, Clover, and Lancaster, South Carolina.