Auburn University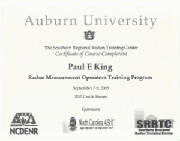 Radon Measurement Operators Training Program
NEHA NHRP ID 103832RT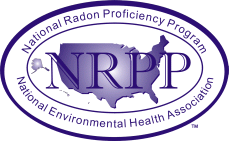 NEHA Certified Radon Gas Inspector
Inspector Paul is a NEHA Certified Radon Measurement Provider and Speaker Bureau Member. Radon is an invisible and odorless radioactive gas, which occurs naturally from decaying uranium underneath the earth's surface. You cannot see, smell, or taste radon it is there and may be a problem in your home or workplace. When radon becomes trapped inside an enclosed space it can reach dangerous and deadly levels. Continuous inhalation of radon gas damages lung tissues causing lung cancer and long-term exposure may even cause death.
Radon is a direct result of the amount of Uranium in the soil under your home. The type of home you are purchasing (basement, slab, crawlspace) will not determine radon levels inside the home.
The EPA (Environmental Protection Agency) estimates that radon kills between 5,000 and 30,000 people each year. Nearly one in 15 homes are estimated to have elevated levels of radon. Radon gas is the #1 cause of lung cancer in non-smokers.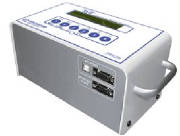 Continuous Radon Monitor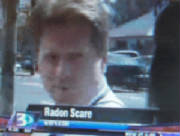 For a additional fee, we will administer a radon gas test. We do this by installing a Continuous Radon Monitor or Charcoal canisters in the lowest living level of the home. The monitor takes hourly readings for a period of 40+ hours and determines the average radon level in the home/building. A Continuous Radon Monitor is the only EPA approved method for short term testing that does not require a follow up test if a high radon level is detected. Other advantages of a CRM is that a report can be generated immediately, nothing needs to be sent to a lab and analyzed, and there are numerous tamper detection devices.
If your home has a high level of radon, trained professionals can reduce the radon levels in your home. You can find qualified radon reduction experts by contacting the EPA (Environmental Protection Agency) or the State Radon Office.
The greatest concentration of radon is usually found in the lowest levels of homes. This is because radon moves up through basement floors, crawl spaces, cracks in foundations, sump pumps, and drain holes. Radon can also enter your home through your water supply (people with well water should have test for radon in their water supply).
The risk of developing lung cancer from Radon exposure can increase depending on:
The Level of radon in your home and office.

The amount of time you have spent exposed to radon.

Whether you are a smoker or have been exposed to tobacco smoke.
Click here to downolad the Radon Test Contract
If your orginization is looking for a experienced, certified, trained, professional to give an educational presentation on Radon please contact me for details and availability.

Click here to View a Sample Radon Report
Position Statement on Testing Granite Countertops for Radon
Enviromental Health & Engineering Report on Radon in Natural Stone Counter Tops
"Measuring Low Levels of Radon Inexpensively" by Douglas Kladder-a good article on issues that arise when using charcoal devices to measure radon-from Feb 2008-IE Connections
One of the more recent radon lung cancer studies is "THE IOWA RADON LUNG CANCER STUDY". Clicking here will redirect you to the results of the study.
EPA estimates of Radon levels in North Carolina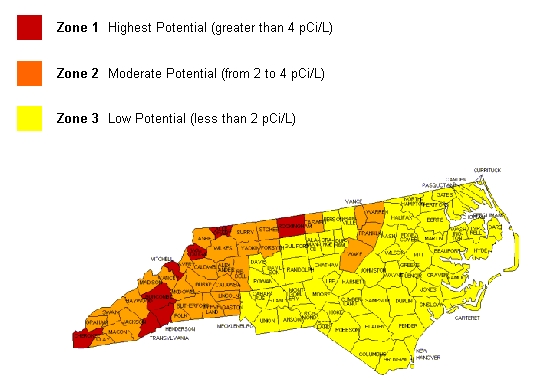 EPA estimates of Radon levels in North Carolina

EPA estimates of Radon levels in South Carolina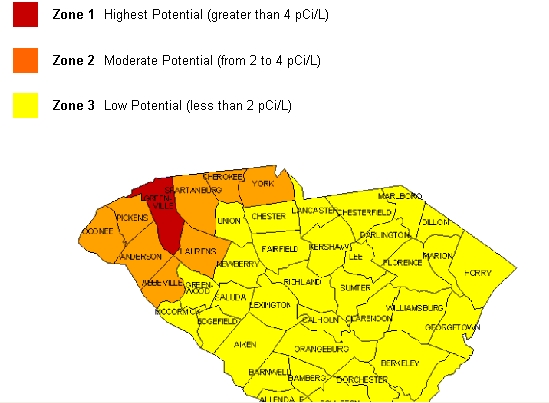 EPA estimates of Radon levels in South Carolina



Call: Paul King
704-467-7328 (INSPECT)
1820 Sunnyside Ave. Charlotte, NC 28204
& 201 Tom Hall St. #236 Fort Mill, SC 29715
704-307-2537-Fax
Professional, detailed, thorough home inspections in Charlotte, Pineville, Matthews, Mint Hill, Weddington, Huntersville, Lake Norman, Waxhaw, Monroe, and Marvin, North Carolina as well as Rock Hill, Fort Mill, Tega Cay, Lake Wylie, Indian Land, York, Clover, and Lancaster, South Carolina.