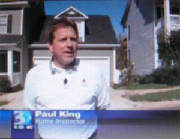 Inspector Paul home inspection reports are uploaded to the web. We then password protect the reports and grant access to the report to you and your REALTOR (with your permission).
The reports can be viewed and printed directly from the internet.
The links below are samples of actual home inspection reports I have performed and written. You can view the reports but, printing has been disabled and is prohibited for customer confidentiality . (Some minor changes have been made so as to not reveal the actual homes or buyers).
Unlike some other inspectors I do not provide reports on site, It takes me several hours to inspect an average size home and typically two or more hours to write a report (due to the detail, thought, care, and supporting documentation I put into each report). I do not feel it's in your best interest to rush the inspection and report to give you a report on site nor do I feel it is professional to expect you to wait around for a few hours while I write the report. A quality inspection involves a careful evaluation of the home and a detailed, carefully written report.

Link below will pull up a 2015 New Construction home
Compare home inspectors. Directly below two are inspection reports on the same home. The top report is our inspection the bottom report is another inspectors report. You might save a few dollars hiring the other inspector, but what will it cost you down the road.
Inspector Paul Report-Two Year Old 4,000 Sq Ft Home
Other Inspector's Report on the same two year old 4,000 sq ft home

Thinking you may be your wasting your money or time having a new home inspected. Review our reports below of new homes and you'll think again.
click here to view a custom built new home listed at over $500,000.00
click here to view a new large home inspection report
Many home inspectors will perform under construction phase inspections. Properly inspecting homes under construction is quite different than inspecting a completed home because the entire structure is visible and the focus is on structural issues. Some structural issues are easy to identify, others are not.

If the home inspector is not also a qualified licensed general contractor, licensed professional engineer, and/or worked in the residential construction industry for several years they may not recognize what may be a serious structural deficiency.

It is not unusual for the builder's site manager or project manager to not have a general contractor or residential builder's license and rely on their sub contractors to make the home structurally sound.

Clicking on the sample under construction home inspection link below will allow you to view a sample of an actual Inspector Paul under construction home inspection report.
Click here to view a Sample Under Construction Home Inspection Report
View older, resale, and environmental inspection reports below.
Click here for a 5 year old custom basement home
click here to view a sample older home inspection report
Click here to view a sample mold report from the Microbioligist / Phd.
click here to view a radon report
The link below will pull up a sample of an actual commercial inspection report.
click here to view a sample commercial inspection report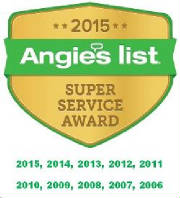 Call: Paul King
704-467-7328 (INSPECT)
1820 Sunnyside Ave. Charlotte, NC 28204
& 201 Tom Hall St. #236 Fort Mill, SC 29715
704-307-2537-Fax
Professional, detailed, thorough home inspections in Charlotte, Pineville, Matthews, Mint Hill, Weddington, Huntersville, Lake Norman, Waxhaw, Monroe, and Marvin, North Carolina as well as Rock Hill, Fort Mill, Tega Cay, Lake Wylie, Indian Land, York, Clover, and Lancaster, South Carolina.